Cleaning Services in Toronto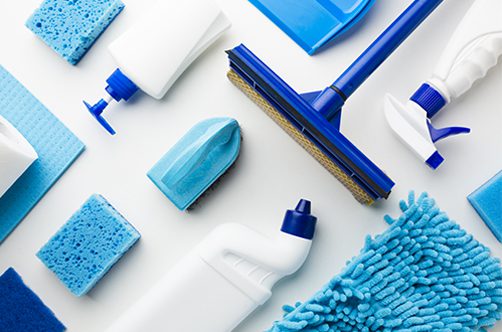 More Than 35 Years in the Industry Have Made Us One of Toronto's Best Cleaning Services
New City Maintenance: Cleaning Company in Toronto Since 1988
New City Maintenance is a cleaning company in Toronto, which provides professional cleaning services to commercial and industrial clients. Our experience in the industry is what really sets us apart from our competitors and has helped us understand what our clients truly value when it comes to the service offerings that we provide.
We are proud to offer a cleaning service that pays close attention to detail and offers guaranteed customer satisfaction! If you are interested in receiving a free quote or trying out our cleaning services in Toronto, we invite you to get in touch with our friendly team of cleaning experts today.
What Sort of Cleaning Services Do We Offer?
As one of the top cleaning companies in Toronto, New City Maintenance is proud to provide our clients with customized cleaning plans based on their property sizes and specific cleaning requirements. We are able to provide all your standard cleaning services as well as a few specialty cleaning services, which include:
Construction Cleaning
Carpet and Upholstery Cleaning
Window Cleaning
Disinfecting (COVID-19 cleaning)
Day Porters
Each of the cleaning services that we offer is executed with precision and care. 
Industrial and Commercial Cleaning in Toronto
Keeping a commercial space clean is a big job that requires the help of professional cleaners if you want your property to look neat and professional at all times. Here at New City Maintenance, we understand just how important first impressions are and how you want to feel proud of your space when showing it to clients, investors, and potential employees.
This is why we pay very close attention to detail when carrying out our office cleaning services in Toronto. These services are well-suited for retail outlets, schools, universities, offices, and other commercial spaces. We also offer industrial cleaning for warehouses, factories, processing plants, and distribution centers. 
Cleaning Services in Toronto and Surrounding Areas
New City Maintenance's cleaning services are not just limited to properties in Toronto City. In fact, we serve the entire Greater Toronto Area, including places such as Mississauga, Milton, Burlington, Vaughan, Brampton, Caledon, and surrounding areas.